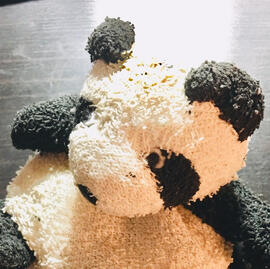 avanteinkling
commission info
Status: CLOSED
TERMS AND CONDITIONS
By purchasing my art, you agree to the following terms of service:
CLIENT/USAGE:
My art may not be used in any blockchain-related technologies, including but not limited to NFTs, cryptocurrency, or any future inventions in the space.

My art may not be used in any AI training models or other AI related products.

Unless specified otherwise, my art is for personal and non-profitable use. Please let me know beforehand if you plan to use my art commercially. Some examples of personal use include setting my artwork as a profile picture, phone/computer wallpaper, or printing a personal copy as a keepsake. Examples of commercial use include using my artwork for Twitch, Patreon, or promotional material.

Do not claim that my artwork is your own, and do not edit out my signature. If you post the commission to an external site, credit me and ensure that the artwork can be linked back to me.

To receive a high-resolution version of your commission, please specify an email to which I can send the image if you contacted me via social media.

I am only fluent in English, so any messages or requests related to commissions must be sent in English.

By purchasing my artwork, you agree to my terms of service.
ARTIST:
I reserve the right to decline any client for any reason, such as if I am uncomfortable with the specifications of the commission or feel that the specifications are outside of my skill range.

The artwork I provide is digital, meaning my services only involve providing a digital copy. I will not be shipping any of my commissions.

I retain all copyright over my work. However, I will not claim credit for any designs created by you, the client.

Unless negotiated beforehand, I will likely post finished commissions on my social media, and they may be added to my commission info as an example image without notice.

Commissions may take anywhere from a week to a couple months depending on the time of year, as I am still a student.

My art style is not entirely consistent, so if there is a specific style you want me to use, please point to the example picture in question and I will do my best to emulate it.

Anthro/animal characters can be discussed, but know that I mainly draw human characters.

I do not accept: mecha, fetish, NSFW, or any commissions promoting hatred against any person or group.
PROCESS:
To place an order, please contact me with the details of your commission. This includes the type of commission, (lineart of a head-shot, fully-rendered half-body, illustration, etc.) reference photos, as well as any other stipulations, such as expressing that you wish for the commission to remain private. We can discuss further as needed.

After confirming the initial details, I will state the price upfront. At this stage, you may still edit the order, such as changing characters or simplifying designs/poses.

Once we reach an agreement, and the order is finalized, changing commission details is no longer allowed. I will only begin working after the order is finalized.

I will first send a sketch of the artwork for feedback. You are allowed up to three major revisions of the sketch, but minor revisions have no limit.

Once the sketch is finalized, the next post will be the finished product. However, you may request a picture of my current progress at any time, and ask for minor corrections.

I will send the finished product via the platform where the commission was initially accepted. At this stage, you may still ask for minor corrections. Once we agree on the final product, the commission is completed, and I will send a full resolution version of the image if an email was provided.
PAYMENT:
The prices listed are base prices. I may add on fees for a variety of reasons, such as if a character has an incredibly detailed design, or if the commissions entails drawing multiple characters. More specifics can be found in the prices section of this site.

Payments are accepted through Paypal or Venmo in USD.

I expect half of the total price to be paid after all the commission details are finalized, and the other half to be paid once the finished product is finalized. This method may be subject to change in the future.

If you are unsatisfied with the sketch, but have already majorly revised it three times, I will fully refund the initial half-price deposit. Once the sketch has been finalized, however, I will no longer refund your deposit.
PRICES
This chart applies for artwork with simple, flat backgrounds. Examples and other options will be provided below the chart.Specific poses can be discussed, though more dynamic poses may increase the price.Extra characters will each add on 75% of the original price.
| Section | Lineart | Flats | Full Render |
| --- | --- | --- | --- |
| Headshot | $10 | $15 | $25 |
| Half-Body | $20 | $25 | $35 |
| Thigh-Up | $30 | $35 | $45 |
| Full-Body | $40 | $45 | $55 |
headshots
Headshots will generally include the shoulder and/or collarbone areas.
half-body
Half-body poses will generally cut off along the waist, ranging from below the chest to just above the hips.
thigh-up
Thigh-up poses cut off along the upper part of the leg. Kneeling poses count as 'thigh-up'.
full-body
Full-body artworks include the entire character, with no section out of the frame of the artwork.
---
other options
illustration
An illustration is artwork of a full scene, including background elements. There are no separate tiers of lineart, flats, etc. for this option. Price starts at $70, and may increase based on commission details.
chibi
Flat price for each. No added tiers for lineart, flats, etc.
Ver. 1 (Top Image): $5~8
Ver. 2 (Bottom Image): $3~5
---
If you're interested in a type of artwork outside of those described on this page, please feel free to send me a message to discuss options.
Contact
Hello! I'm most active on discord, so feel free to send DMs to chan#6443I also accept private messages on social media. You can find me at @Nyrimu on Twitter and @avanteinkling on Instagram, or by clicking the icons below.You can also contact me for commissions or questions at [email protected]